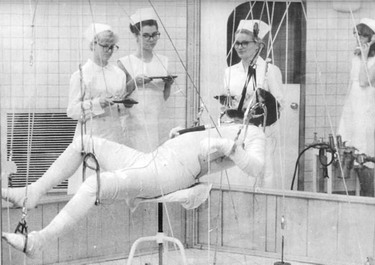 "Roly-poly" is a volume containing stage works, television and cinema screenplays by Lem.  Two of them, written jointly with Jan Jozef Szczepanski, are adaptations of "Memoirs Found in a Bathtub" and "The Chain of Chance" - were published for the first time.  The TV shows, especially the ones with Professor Tarantoga, are grotesque and witty, which is also the case with "Roly-poly", on which the excellent film by Andrzej Wajda was based.  The reader may judge for himself how exceptional "filmy" Lem's works are.  Yet for directors he may be a very dire experience – maybe this is the reason why so few of them managed to present Lem's ideas on the big screen.

Wh
en a few years ago I gave the West German Television permission for a production of a spectacle based on "The Expedition of Professor Tarantoga" I demanded a very high author's fee. The Germans protested there is no such rate so I explained this isn't a rate - but a
schmerzgeld
since I was sure they would botch this story.