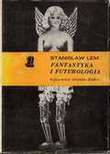 An extensive essay on science fiction and futurology is at the same time: an original and innovative attempt at creating a theory of the genre; a witty self-interpretation of Lem's works; an overview of world output of science fiction in search of authors and works that could enter the lists against scientific futurology and prove the value of literature in modeling the future of man.  Yet another "theory of everything" by Lem – of everything that deals with science fiction and its role in human comprehension of the world.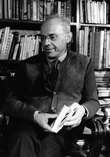 I am aware that many readers found certain fragments of Fantastyka i futurologia rather uninteresting - especially chapters dealing with theoretical literary considerations. The tendency to pigeonhole a writer is very strong, hence those who think they know all about Lem are shocked - what is this guy writing about? And indeed it is sometimes difficult to explain...
Science fiction became a vulgar mythology of technological civilization. I wrote its monograph without the intention of creating a crushing critique... I think that this monograph is an expression of my personal utopia: a longing for a better science fiction - one that should exist.
Introduction to a Structural Analysis of SF - PHILIP K. DICK: A VISIONARY AMONG THE CHARLATANS

 No one in his right mind seeks the psychological truth about crime in detective stories. Whoever seeks such truth will turn rather to Crime and Punishment. In relation to Agatha Christie, Dostoevsky constitutes a higher court of appeal, yet no one in his right mind will condemn the English author's stories on this account. They have a right to be treated as the entertaining thrillers they are, and the tasks Dostoevsky set himself are foreign to them.