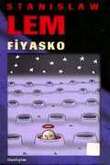 Earthly expedition tries to communicate with the civilization of the remote planet Quinta, however these attempts fail because Quintians avoid contact at all cost.  Lem ingeniously equipped his Astronauts with adequate technology, but it did not help them realize the everlasting dream of humanity of exchanging experiences with brothers in reason.  Hence strangeness remains  - as always with Lem – inscrutable, and people remain wrapped for eternity in their mythologies.  "Fiasco", the last novel by Lem, bitter and pessimistic, summarizes the most important traits of his writing.
Starting at the very edge of current theories of artificial intelligence, communications, cosmology and nuclear strategy, Mr. Lem soars out into dizzy flights of speculation, grafting one field onto another to populate whole new realms of possibility.
(...)  As he moves further away from personal relations, and casts a more sardonic eye on the tricks that humanity's Faustian intelligence plays on itself, Mr. Lem has come to identify with such writers as Swift and Voltaire.

Paul Delany, The New York Times Review of Books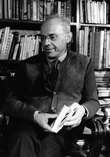 In a certain sense this book was "made to ordered" in a period when I emigrated from Poland after the Martial Law. The publishing house Fischer made a tempting offer - a very high advance for a nonexistent novel. This was the only case in my career as a writer that I decided to accept such offer. I didn't even know what the book would be about except it would tell a story about a great cosmic enterprise that will lead to a spectacular fiasco.
Birnam Wood
"Nice landing."
The man who said this was no longer looking at the pilot in the spacesuit with the helmet under his arm. In the circular control room - horseshoe console in the middle - he went to the wall of glass and looked out at the ship, a large even though distant cylinder, charred around its jets.