SOLARIS by Soderbergh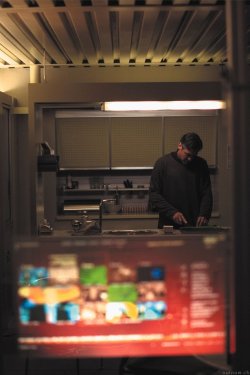 USA, 2002
Drama/Science-Fiction
Run-time: 99 min
Directed by: Steven Soderbergh         
Screenplay: Steven Soderbergh
Based on: Stanislaw Lem's novel
CAST
Chris Kelvin: George Clooney
Rheya: Natascha McElhone
Gordon: Viola Davis
Snow: Jeremy Davies    
Gibarian: Ulrich Tukur

Produced by James Cameron    
 
Original Music by Cliff Martinez         
 
Cinematography by Steven Soderbergh (as Peter Andrews)
 
Film Editing by Steven Soderbergh (as Mary Ann Bernard)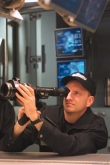 "Film Threat", 18 02 2001
Could you ever see yourself making a big action movie, or branching into a genre that you haven't explored yet?

Well, "Ocean Eleven" is as close to that as I'll ever get. It's, I hope in the best way, a big piece of Hollywood entertainment with a lot of activity in it. It's a great script, and we've got a really good cast put together. But I'm also working on "Solaris", which is science fiction.
That'll be different. Is that the remake of the Russian film?
Yes. That's fantastic.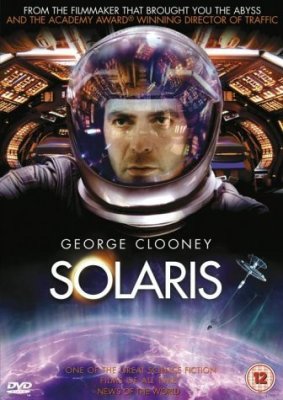 After the premiere of this remake of the Tarkovski movie I read a number of critical reviews, which appeared in American press.  The divergence of opinions and interpretations was enormous.  The Americans in a somewhat childish manner "grade" films just like children's papers in school.  Hence there were critics who gave Soderbergh's "Solaris" an "A", the majority agreed on a "B" and some gave it a "C".

Some reviewers, like the one from the "New York Times", claim the film was a "love story" - a romance set in outer space.  I have not seen the film and I am not familiar with the script, hence I cannot say anything about the movie itself except for what the reviews reflect, albeit unclearly - like a distorted picture of one's face in ripply water.  However, to my best knowledge, the book was not dedicated to erotic problems of people in outer space...