Highcastle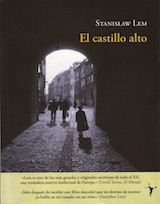 Lem wrote "Highcastle" at a time of  greatest literary triumphs as an author of science fiction, but the book does not belong to this genre. This is a self-portrait of a writer from the times of his childhood, inquisitive, full of humor, a story about the birth and development of a personality, intelligence and imagination.  With the pre-war Lvow as background Lem tell the story about adolescence  - as attractive and full of surprises as his fictitious tales. Why does one go back to one's childhood? Initially, for sentimental reasons and for the reconstruction of the past world.  Later, in order to understand oneself better at a mature age and, at the center of this panorama, to raise a High Castle - of meaning, a memorial of covenant between the past and the present.
Stanislaw Lem 1921-2006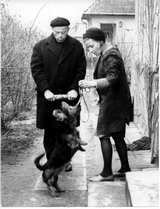 Lem is both a polymath and a virtuoso storyteller and stylist.  Put them together and they add up to a genius...  He has been steadily producing fiction that follows the arcs and depths of his learning and a bewildering labyrinth of moods and attitudes.  Like his protagonists, loners virtually to a man, his fiction seems at a distance from the daily cares and passions, and conveys the sense of a mind hovering above the boundaries of the human condition:  now mordant, now droll, now arcane, now folksy, now skeptical, now haunted and always paradoxical.  Yet his imagination is so powerful and pure that no matter what world he creates it is immediately convincing because of its concreteness and plentitude, the intimacy and authority with which it is occupied...  read Lem for yourself.  He is a major writer, and one of the deep spirits of our age.

Theodore Solotaroff "The New York Times Book Review"
A brilliant trip back to the technological future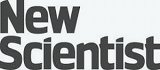 It is amazing how much Lem got right, or even predicted. This ranges across artificial intelligence, the theory of search engines (he called it "ariadnology"), bionics, virtual reality ("phantomatics"), technological singularity and nanotechnology.
Simon Ings "New Scientist"