The Cyberiad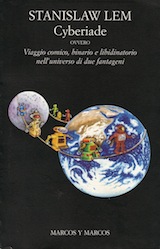 "The Cyberiad" and "Robot's tales" (in the US a collection entitled "The Cosmic Carnival of Stanislaw Lem was also published)  is a witty blend of traditional tales and science-fiction -  there are "constructors" instead of wizards and magic;  apparent miracles turn out to be the outcome of exceptional engineering capabilities.  However, greedy kings, cruel and hungry for power, stem from our very own world.  Just as among us, there live naive healers of the world,  who believe it takes only one good idea to save humanity.  In robots' states nothing good results from that.  The case with us – suggests Lem – would be very similar, since neither evil nor (fortunately) good cannot be eradicated.  And we will never give up telling tales.
Stanislaw Lem 1921-2006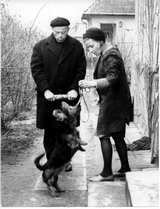 Lem is both a polymath and a virtuoso storyteller and stylist.  Put them together and they add up to a genius...  He has been steadily producing fiction that follows the arcs and depths of his learning and a bewildering labyrinth of moods and attitudes.  Like his protagonists, loners virtually to a man, his fiction seems at a distance from the daily cares and passions, and conveys the sense of a mind hovering above the boundaries of the human condition:  now mordant, now droll, now arcane, now folksy, now skeptical, now haunted and always paradoxical.  Yet his imagination is so powerful and pure that no matter what world he creates it is immediately convincing because of its concreteness and plentitude, the intimacy and authority with which it is occupied...  read Lem for yourself.  He is a major writer, and one of the deep spirits of our age.

Theodore Solotaroff "The New York Times Book Review"
A brilliant trip back to the technological future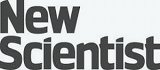 It is amazing how much Lem got right, or even predicted. This ranges across artificial intelligence, the theory of search engines (he called it "ariadnology"), bionics, virtual reality ("phantomatics"), technological singularity and nanotechnology.
Simon Ings "New Scientist"